Premier Fire And Smoke Damage Restoration in Cincinnati, OH
Disaster restoration services you can count on.
No matter the extent of your fire and smoke damage emergency, 1st Call Disaster Services is on our way to respond to your needs, 24/7.
24 Hour Services
Proven Track Record of Success & Satisfaction
Professional, Expert Care for Fire Damaged Properties
We Work With Your Insurance Company
Cincinnati, OH Fire and Smoke Damage Restoration Experts
On-Call All Day, Every Day
Call (812) 220-3385 to reach one of the IICRC-certified technicians at 1st Call Disaster Services in Cincinnati, OH. We are ready to respond to your fire and smoke damage restoration needs, 24 hours a day, seven days a week.
Fire and Smoke Damage Restoration Services in Cincinnati, OH
Begin the mitigation process as soon as possible! 1st Call Disaster Services can prevent further damage and quickly return your property to a pre-loss condition. Thanks to our state-of-the-art cleaning processes and restoration solutions, we're often able to save property that would otherwise require replacement. This Fire Damage Restoration Cincinnati, OH benefit ensures top-notch service while keeping inconveniences to a minimum.
Services 1st Call Disaster Services Provides for Fire Damage Restoration
Emergency Board Up Services
Demolition & Debris Removal
Deodorization & Soot Residue Cleaning
Reconstruction & Restoration of Damaged Areas
There is very little that's more devastating to a property owner than a fire in your home or business. Once the flames subside and the smoke clears, you can trust the professionals at 1st Call to be ready to jump to your aid. A prompt and effective response to an emergency fire damage is critical to salvaging as much property as possible. Not only does the property face structural damage from the flames themselves, but there will be residual damage from smoke, soot, and the water used to put out the fire. If you've experienced a fire at your property, don't hesitate to call us at (812) 220-3385 24/7 so our emergency fire damage restoration team can help restore your peace of mind.
Fire damages are dramatic, but the smoke damage that follows is more insidious. Smoke lingers behind, clinging to the walls, vents, and other surfaces of your property long after the flames have been extinguished. Lingering smoke will continue to damage the property if it isn't taken care of. Fortunately, the professional team at 1st Call is always ready to jump to action with their expertise and state of the art equipment to offer you local smoke damage restoration services in Cincinnati, OH. Contact us at (812) 220-3385 as soon as possible so our crew can get to work to help you avoid further damage and lingering odors and help to bring your property back to pre-loss condition quickly and efficiently.
Odors from any kind of smoke are known to linger and can be very difficult to remove because smoke particles embed themselves deeply into every surface of the home. No matter the source of the smoke, it will do its best to infiltrate every article of clothing, wall, cabinet, and piece of furniture in the home. Normal household cleaners are not able penetrate these areas deeply enough to adequately remove these odors.
Not only is smoke odor irritating, prolonged exposure to lingering fire and smoke odor has the potential to cause health problems including allergies. At 1st Call Disaster Services our smoke damage restoration professionals will use specialized equipment and chemicals to not just cover up the odors, but remove them completely. When we come to your home, we'll complete a thorough evaluation of the damage and create an appropriate plan of action to properly remediate the smoke odor and restore your property back to normal.
1st Call Disaster Services is the company you can count on when a disaster strikes. Call (812) 220-3385 now for emergency service.
Call 1st Call now for 24/7 fire and smoke damage restoration services!
Click to Call Now
Customer Reviews from Cincinnati, OH
Frequently Asked Fire and Smoke Damage Restoration Questions
It's never a quick fix, though we've gathered together a multi-discipline team of contractors and technicians to work in tandem to complete the work as soon as possible. From structural repairs to sand/soda-blasting to odor removal to contents cleaning, our fire damage restoration crew begins as soon as the project scope is determined. We don't stop until the job is done and both you and the insurance company are satisfied with the results.
Most often, yes. You'll need to check your specific policy for the full scope of coverage, but in general, if a flame caused the damage, it's covered. Your best bet is to hire a professional restoration company, like 1st Call Disaster Services, to help you through the claims process. We know how to avoid some common missteps to make sure the entire loss is documented and covered. Many homeowners and insurance companies forget, for instance, to consider that your HVAC system will need to be cleaned of soot, and, since fires are extinguished using water, many areas of your home may need to be restored due to water damage even if they weren't directly affected by the fire.
Depending on the extent or location of the fire damage, some homeowners can move back in a few days or longer. The fire department will usually turn off electricity and gas to the property right away. Neither the gas nor the electricity will be restored until a building inspector says that it's safe to turn those utilities back on. If you experienced significant smoke damage and the home's occupants include elderly persons, young children, or those with chronic health conditions, you may be wise to stay until the smoke cleanup is complete. Contracting with a company experienced in fire damage restoration, like 1st Call Disaster Services, can often get you back home sooner because they'll have the resources to hire and manage the many tradespeople who will need to work together to make the home liveable again.
DIY soot removal is not recommended. Commercially available products can actually cause permanent damage to surfaces. Soot itself is primarily oil-based, but that residue also contains toxic, possibly biohazard contaminants.
Smoke damage is rarely limited to one area of the house, and it leaves behind a residue that can hide in crevices and out-of-reach areas, and a simple "airing out" may not be sufficient. We recommend consulting with a smoke damage technician who can help you troubleshoot the next steps.
Nearly all accidental fires are covered by a standard homeowner's insurance policy, including smoke/soot cleanup. Check for a policy section called "dwelling coverage." It provides coverage that ensures that you can dwell, or live, in the home. Smoke damage creates an uninhabitable living environment, and the cleanup and restoration required to make it livable again should be covered.
Certified Fire and Smoke Damage Restoration
24/7 Emergency Service
IICRC Certified Firm
Fully Licensed, Bonded and Insured
Over 30 Years of Experience
Award-Winning Service
Request a Quote
24 Hour Emergency Fire And Smoke Damage Restoration Services in Cincinnati, OH
Cincinnati, OH Fire Damage Photo Gallery
Look at us for professional fire and smoke damage cleanup in Lexington, KY. Click Here to view our Lexington, KY fire and smoke damage cleanup pho...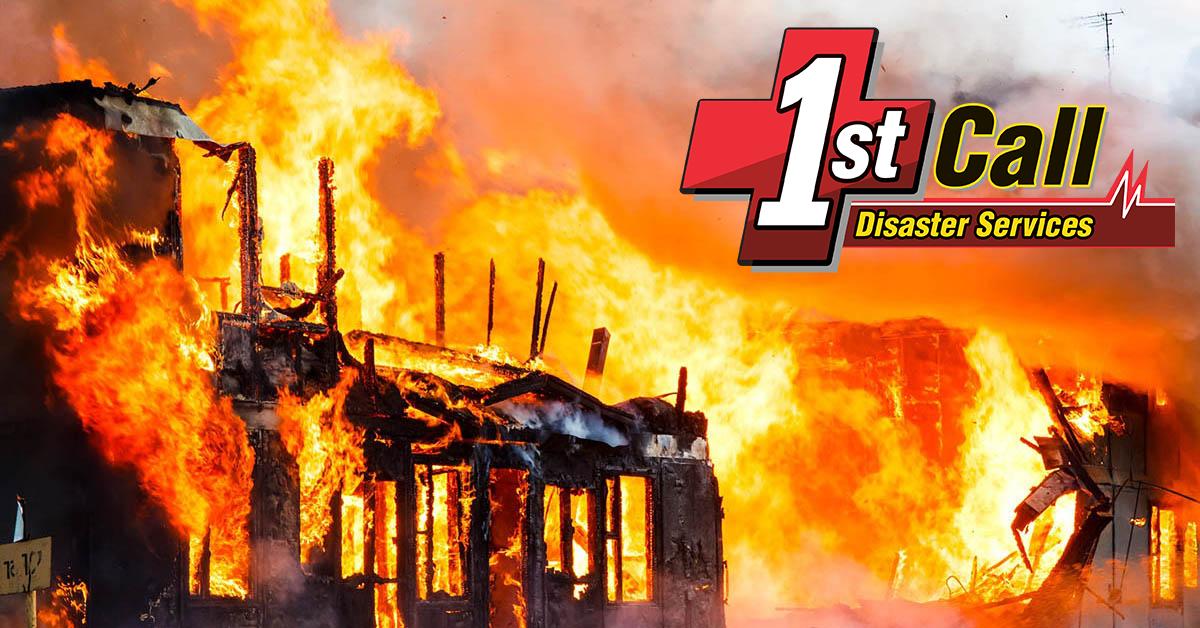 Look at us for fire damage removal in Elizabethtown, KY. Click Here to view our Elizabethtown, KY fire damage removal photo gallery.
We provide certified fire damage cleanup in Edgewood, KY. Click Here to view our Edgewood, KY fire damage cleanup photo gallery.