1st Call Disaster Helps a Lexington, Kentucky Homeowner Recover From a Water Heater Leak
Posted on: Wednesday April 12, 2017 at 1:58 PM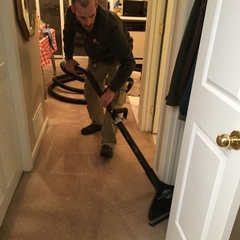 The Situation
After a water heater leak, Wade Abbott's utility room, living room, hallway, and dining room were soaked!
What We Did
1st Call Disaster services arrived quickly and removed as much water as possible from the rug. We then lifted the carpet and removed the carpet pad. Next we set up and monitored six air movers and one dehumidifier until the property was dry.
A good restoration company can make sure your water damage is fixed right and that you're out of pocket damage liability is kept to a minimum. We've helped numerous home and business owners and they and their insurance company always appreciate our surgical approach to restoration!