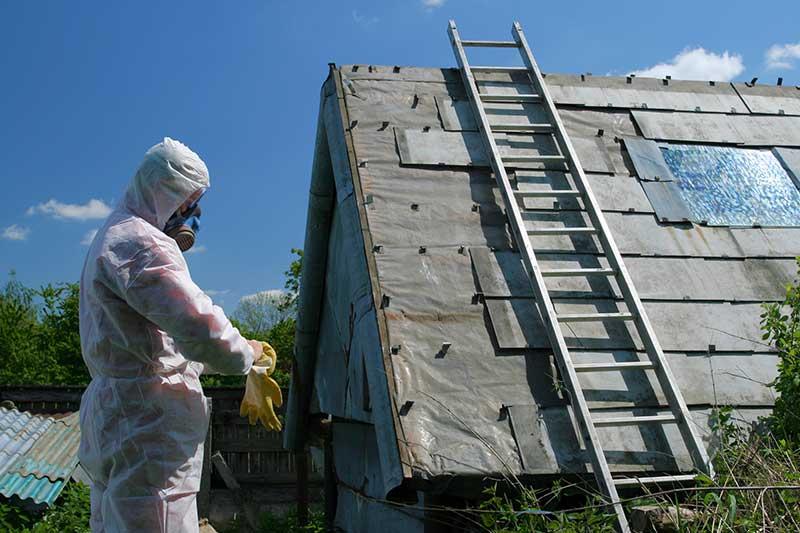 At 1st Call Disaster Services we have come to recognize that there are occasionally hazards that exist in our homes and businesses that tend to be overlooked, ignored or neglected. Most are unaware of, or certainly uncertain as to how much these substances can negatively affect the health and well-being of a building's occupants. While in many cases these "silent hazards" have been effectively dealt with, MANY have not and your health or the health of your children and/or loved ones MAY be at elevated and totally unnecessary risk!
LEAD AND/OR ASBESTOS are two construction materials used commonly in building construction prior to 1978. If you live in an older home, or occupy and older structure for business, these are two items you should know about, especially if you are planning any renovations or repairs. 1st Call Disaster Services professionals are specially trained and certified in the removal of lead and asbestos containing materials. But first a bit of education; Because of its abundance, low cost, and physical properties, lead and lead compounds were used widely in various products including paint, ceramics, solders, pipes, and gasoline, among others. Though use of lead in many of these products has been banned, lead-exposure and poisoning continues to affect us today as these products breakdown in our environment. If your home or business was built prior to 1978, there exists a reasonable chance it contains lead-based paint. Loose paint chips, lead-painted surfaces, dust from deteriorating paint, and even soil around the house can be harmful if not properly removed. Children are most at risk for lead exposure and poisoning because they explore the world by putting things in their mouths.
Unlike lead, the presence of asbestos in your home or business is not generally hazardous IF it remains in good condition. Asbestos was historically added to products to strengthen them and provide heat and fire resistance. In older homes and business locations, it can be found in old insulation, vinyl flooring and adhesive, cement board, joint compounds, textured paints, cement roofing, shingles, siding… and the list continues. The danger with asbestos is that it can become damaged over time. Once damaged by water, fire or any other form of destruction, asbestos fibers may be released into the air making it hazardous to your health. This is often referred to as becoming "friable". Once asbestos-containing materials enter this state they can pose a very serious threat to one's health. Proper handling of asbestos-containing materials is important to ensure the health and safety of you your loved ones.
Please don't attempt to remedy these hazardous materials on your own accord. Call us today so you can be rest assured every aspect of remediation has been performed in accordance to industry standards and best practices.
Call Today!